Edited on: January 31, 2020.
If you are a weightlifter, such as myself, finding a good gym in Saigon can be challenging. Until the summer, 2014, I actually struggled to find a gym that will allow me to do the classical Olympic weightlifting exercises; Clean & Jerk and Snatch. Most gyms just do not like the idea of a lifter "dropping" the weights after each lift. Hence, you are going to have very limited access in Saigon, let alone Vietnam, in finding a good gym for the Olympic Lifts.
Below are some of the gyms (not ranked) in Saigon that will allow you to some Olympic Weightlifting at their gyms.
Note: I only included gyms that had the proper bars to perform the Olympic Lifts. There are other gyms in Saigon that have lifting platforms but unfortunately the bars are not safe enough to lift with (meaning the bars are not properly maintained or rusted).
1. CrossFit Thao Dien
Run by a CrossFit Level 2 Trainer and Physio, weightlifters will be able to do the Olympic Lifts at this location in Thao Dien during Open Gym times. CrossFit Thao Dien is an affiliated CrossFit box. Joanna is an experienced CrossFit trainer from Poland. She used to be the CrossFit trainer at the Saigon Sports Club.
For more information or class schedules, visit the CrossFit Thao Dien website.
2. Evo Fitness
Newest guy on the block, Evo Fitness was started by Daniel Frazier, an avid powerlifter in Vietnam. It is definitely my favorite gym now with the Rogue equipment. Powerlifters will love the two power racks. Weightlifters can take advantage of them as well.
Evo Fitness is located in District 7.
3. Phu Tho Stadium with Coach Hoa
Strangely, I actually have no worked out at this location where the Vietnamese national weightlifting team works out under Coach Hoa. I plan to visit this gym next week. I have been told that there are classes offered in the evenings as well.
This weightlifting facility is located at Phu Tho Stadium near Dem Sen Park in District 12. It is about a 20-30 minute ride by taxi. It is a bit out of the way for most people unless you live in the Tan Phu District area.
If you speak Vietnamese, you can contact Coach Hao at his Facebook page: https://www.facebook.com/profile.php?id=100000275685717
4. Saigon Sports Club / Crossfit Q7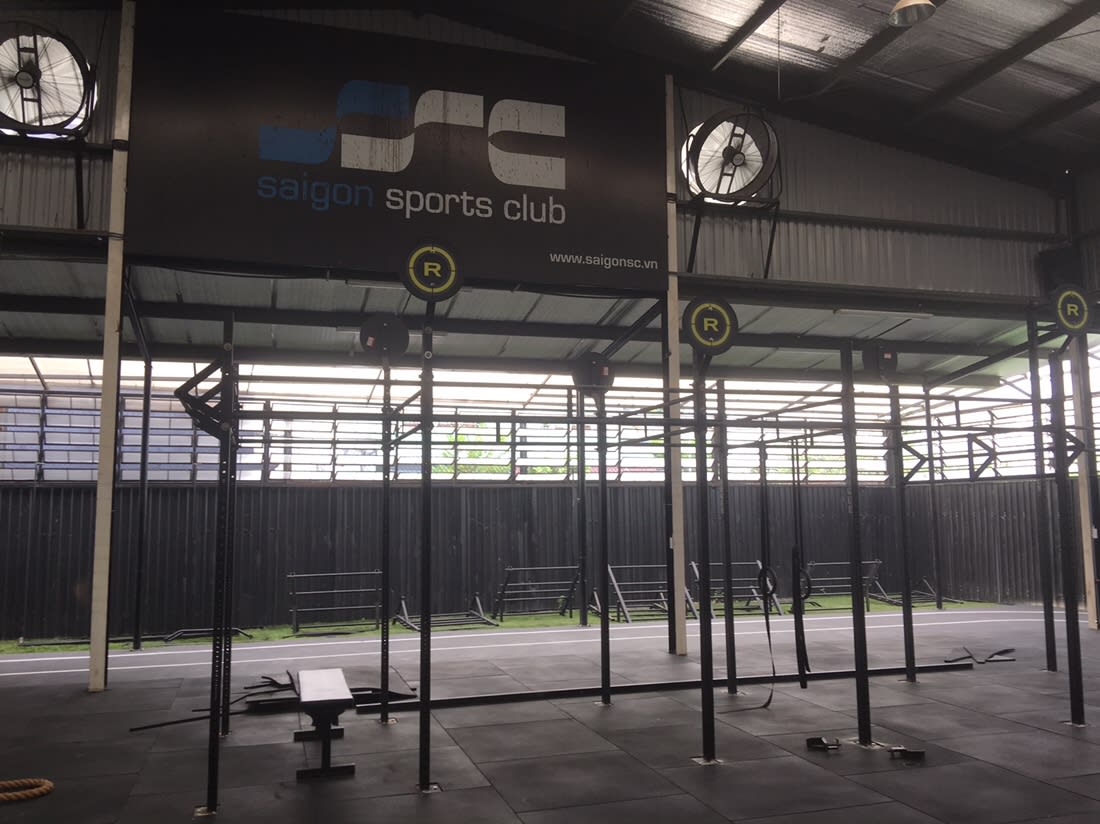 Saigon Sports Club is one of the oldest gyms in Saigon to offer weightlifting. You will need to schedule your workouts outside of the Crossfit Q7 classes.
I started to do my Oly Lifts at SSC in 2013 and kept training there until I found a powerlifting gym with air conditioning (yes it does make a big deal). Still, the Crossfit Q7 area is perfect for weightlifting, especially in the mornings. Highly recommended.