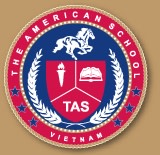 Well, I think I am a bit behind the times in regards to new international schools in Saigon.  I found out that Fran Radano has helped open another high-quality school in Vietnam called The American School of Vietnam.  I met Fran about 5 years ago when he was still running Cleverlearn which attained a good reputation for high-quality while he was working there.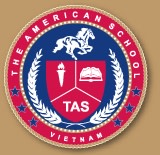 About 3 years ago he also helped form the American International School where I currently teach ICT part-time.  At the time, I accepted the part-time position because of Fran.  AIS had an early reputation for high-quality, I use these word with Fran a lot, before switching to a business model focusing on quantity over quality.  Fran left over a year ago and I heard rumors that he was forming his own international school.  I got the actual name a couple weeks ago.
Below is the school profile I took off the website:
Located in the tranquil suburb of Thao Dien, in Ho Chi Minh City's District 2, The American School of Vietnam is a fully-licensed international school program designed by American educators experienced in the development and operation of American and international schools. An independent and private college preparatory school with a highly individualized and personalized program, The American School of Vietnam offers a strong, US-based curriculum for Kindergarten through Grade 12. The newly-built primary and secondary campuses have state-of-the-art technology in each classroom, two libraries, well-equipped science and computer labs, dance and drama studios, an intimate auditorium, swimming pool, soccer field, basketball court, and rock climbing wall. On a secure, safe and friendly campus, just minutes over the Saigon Bridge, in an undisturbed setting, free of city noise, led by a faculty of fully-credentialed, enthusiastic, dedicated American and international teachers, the school prepares students for the demand, rigor, and academic challenge of America's universities.
From the website I do recognize some good American teachers.  This school has a good future.  Consider it more as a college predatory or gifted school since this time around, I suspect the high-quality standards Fran is well known for will remain.
Best of luck to Fran and The American School of Vietnam!  This is the definitely one of the schools parents should send their children to…
Website: http://www.theamericanschool.edu.vn