I decided to spend a couple nights in Mui Ne, Vietnam, with a friend.  It had been nearly 10 nearly since I had visited Mui Ne Beach.  I stayed at the Seahorse Resort my last visit which is nice. Phan Thiet and Mui Ne have changed a lot in 10 years, I could not even recognize the area anymore.  Easily accessible.  A far cry when I had to walk nearly 1 km when my bus dropped me off past my hotel back in 2006.
For this trip, I decided to stay at the Seasun Resort which was a great decision.  With all my traveling in the past three years, this is probably one of the best resort/hotels I have stayed at in a long time. I reserved with the Oceanview Cottage which had a view of the pool and beach.  It also came with a private small pool as well which was nice.  The room was quite comfortable equipped with a huge TV, small bar, air conditioner, closet with safe, and a big mosquito net over the bed.  Check in is easy especially if you booked with Expedia.  They just needed your passport or id cards.  It took less than 5 minutes to get to the cottage.
My booking included breakfast every morning which will keep you full.  You get a choice of coffee or tea, juice, your choice of eggs or Vietnamese style breakfast, breakfast yogurt platter and pancakes.  Yes, that is 5 courses just for breakfast.  All with a good view of the beach.
Lunch and dinner are best eaten elsewhere.  You have many choices of seafood restaurants in the area.
Overall, a great resort and I will come here again in my future trips to Mui Ne.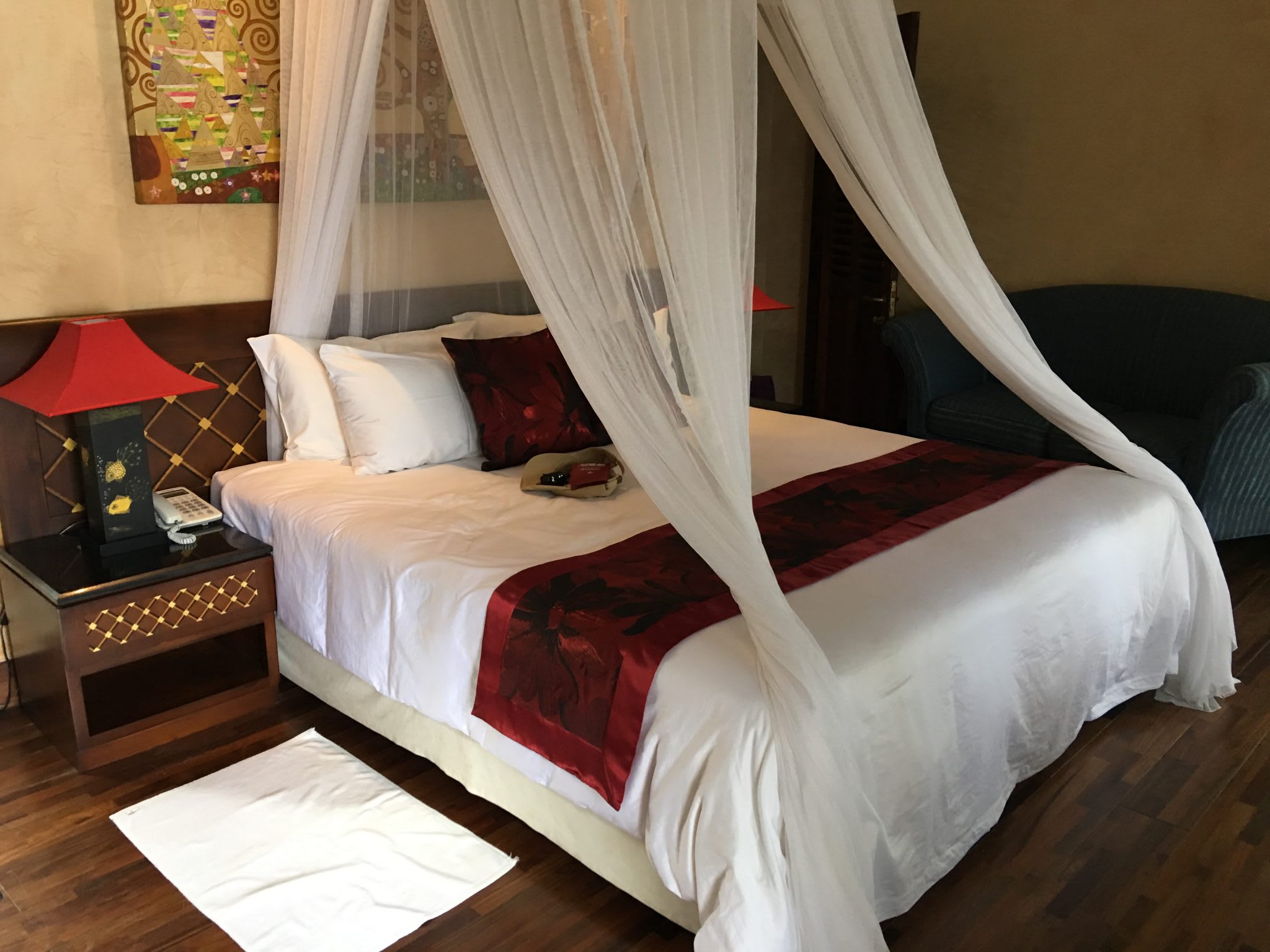 Sunsun Resort
Address: 50 Nguy?n ?ình Chi?u, Hàm Ti?n, tp. Phan Thi?t, Bình Thu?n, Vietnam