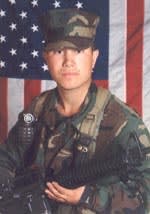 One of the most talked about stories in the US is about the nearly 1 million backlog of Veteran Affair's claims for benefits.  Many Vets, including those who served in both Irag and Afghanistan, are having to wait 1-2 years, some longer, for approval to use even the VA Hospital for injuries that incurred during battle.  This is ridiculous.  Some Vets have called for Secretary Shinseki's resignation.  Shinseki has overseen the VA with one of the biggest increases in VA claims ever in the history of the VA.
I started the ironDevilDog.com blog to focus on my issues dealing with the VA resulting from my training injuries over 20 years ago.  Since there are many Vietnam War veterans reading my blog as well, I will also focus on Vet issues here as well.
Below is a short video by Concerned Veterans of America that can give you a quick picture of what is really going on with the VA for Vets.  By the way, it has been roughly 545 days since my VA case has been reopened by my lawyer.
[youtube="https://www.youtube.com/watch?feature=player_embedded&v=Ug5ygdh3aj4″]