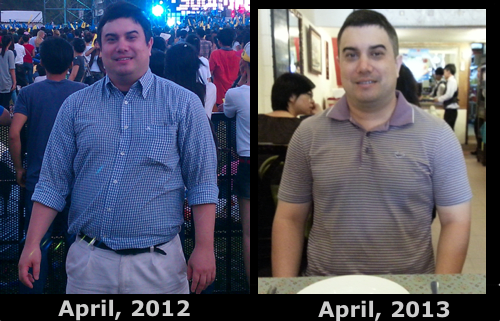 From 2011 – 2012, I let my myself go in regards to my weight and health.  This is something that can easily be done in Saigon believe it or not.  Below is my before and after picture of the one year changes I went through after I started my diet (July, 2012), and went to the gym (August, 2012).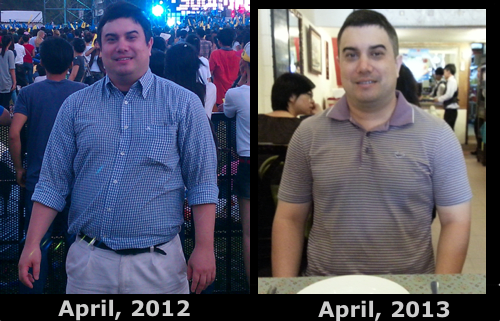 Yes guys, in that April, 2012, picture I had a big gut weighing around 87-88 kilos (191-194 lbs).  The funny thing, I could not comprehend that I had a gut, it was just normal to me.  Yes, that stomach of mine was pulling over my slacks which themselves were stretched to the max.  I am down to 80 kilos (176 lbs) now and plan to go down to 74 kilos (163 lbs) this year.  I may even go down to 70 kilos (154 lbs) if I can but with my weightlifting, I doubt it will be realistic at this time.  The last time I weighed 74 kilos was in early 2010.
I hope never to weigh over 180 lbs again!!!