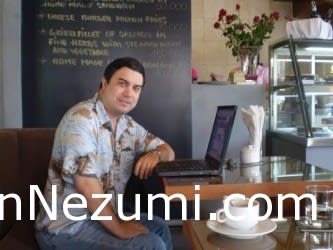 As many of you know, over a month ago Java Cafe closed down.  It was a popular mainstay at the corner of Hai Ba Trung and Dong Du in District 1.  I have been using Java Cafe as my main meeting points and coffee shop "office" for nearly 5 years.
I was first introduced to Java Cafe
by a client back in 2007.  I was intrigued at how the interior and environment of this coffee shop reminded so much of the small coffee shops back in Seattle.  I lost count of how many people I met there, it was quite a bit.  I even designed an entire WordPress website while at Java!
I miss the many good sandwiches available from Java but not the horrible ice milk coffee (cafe sua da).  Not to fret though.  The owner says he will open a new coffee shop up this month at Vincom Center.  My friend says it may be a temporary solution that eventually it will move to The Manor.  Not confirmed yet.
Will either Java Cafes be the same as the original?  It is hard to say since the Hai Ba Trung location was really good, the building was very ideal for business meetings.  I just hope they can keep the current prices which probably may not be realistic at Vincom Center.
We all just have to wait and see.  When the owners do open the new Java Cafe, I will be sure to blog about it.  Until then, it is a big farewell to our old Java Cafe.