I have been wearing leather dress shoes for a couple years now.  I started with Allen Edmond's wingtips but I found the quality was not as good as advertised. My Allen Edmond's black wingtips are in terrible shape now.  I will have to get them refurbished once I get back to the US in a year.  They only lasted over a year so I am disappointed.
Last May I passed through Hong Kong and found Zee's Leatherware.  They had some good reviews online so I decided to see if I could get a pair of black wingtips made.  The are located right behind the Sheraton so they were easy to find.
The shoes take about a week to make so I had mine shipped to Kazakhstan.  They fitted me on the first day and checked them the next.  Wow, what amazing shoes once I received them.  I wear these a lot now.  Yes, I have a lot of shoes, but these are my favorite.  They fit really well but took about a month to break in.
I have some other leather shoes I will review soon as well.  Getting custom bespoke shoes made is a must.  These were affordable, a little more than $120 USD.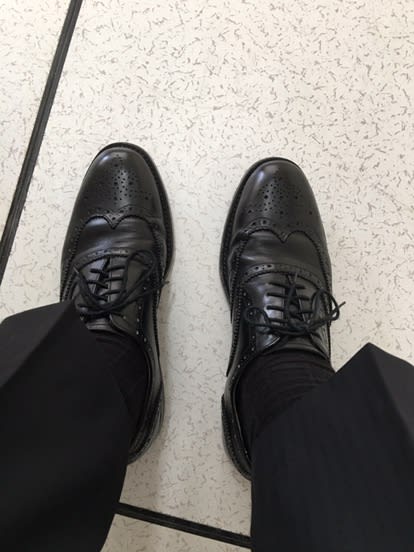 Zee's Leatherware & Shoes
18 Far East Mansion Arcade
G/f Middle Road
Tsim Tsa Tsui
Hong Kong