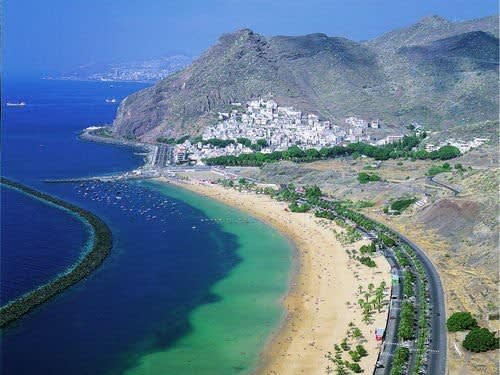 Let's face it, the weather forecast for this winter isn't exactly surprising. With snow, wind and rain predicted for the next three months, a sunshine escape is just what the doctor ordered. So why not book one of the many last minute holidays available to you and get away from the drab drizzle for a while?
Whether it's a few days away, or an entire week or fortnight, you'll return refreshed and relaxed and all the more ready to return to work – and the notorious British weather. There are some wonderful places to explore in the winter, some great recommendations are:
The Canary Islands
These Spanish islands situated off the coast of North Africa offer year long sunshine, with each island offering something a little different to suit every taste. The Canary Islands are great for a relaxing winter break but they're also excellent for adrenalin junkies too, offering plenty of high octane activities year round.
Tunisia
Another destination perfect for year round sunshine, Tunisia is a North African jewel. Offering beautiful hotels, sun-kissed beaches, crystal clear waters, deserts, traditional souks and excellent nightlife. Tunisia is a great destination to visit as a couple, a group of friends or with the children.
Mainland Spain
Each province as different as the last. Spain has something to offer everyone. From deserted rocky coves and long sandy beaches to mountain ranges and sugar cube white villages clinging to the mountain sides. There are sprawling tourist resorts and quiet traditional villages. In Spain you're sure to find the perfect resort for you.
Egypt
Luxury beach resorts, stunning azure blue seas, white sandy beaches and some of the biggest names in the nightclub world combine with souks, sand dunes and amazing ancient history to create a fantastic holiday destination. With year long sunshine and wonderfully friendly locals, you can't help but enjoy your time in Egypt.
Wherever you decide to visit this winter, you're sure to return with a much needed spring in your step.