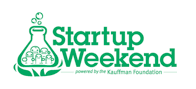 I was asked to publish this to help promote Startup Weekend Singapore 2012.
Singapore, 15 February 2012 – A group of students from the National University of Singapore Overseas Colleges Alumni (NOC Alumni) have partnered with key players in the Singapore entrepreneurial scene, to bring the next Startup Weekend to Singapore. Startup Weekend Singapore will be held on 9-11 March 2012 at NUS Business School. Startup Weekends are weekend-long, hands-on experiences, where entrepreneurs and aspiring entrepreneurs find out if their start-up ideas are viable.
Startup Weekend Singapore will begin with open microphone pitches on Friday, where participants share their best ideas and inspire others to join their team. Over Saturday and Sunday, teams will focus on customer development, validating their ideas, practicing LEAN Startup Methodologies and building a minimal viable product. On Sunday evening, teams will demo their prototypes and receive valuable feedback from a panel of experts. During the weekend, experienced entrepreneurs and mentors will explain the challenges involved in being an entrepreneur, provide tips on starting up a company and share their experiences. An expected 150 participants will attend Startup Weekend Singapore, with approximately half having technical backgrounds and the other half having business backgrounds.
In addition to this entrepreneurial experience, the participants of Startup Weekend Singapore 2012 have a chance to win attractive prizes. There are four prizes to be given away to the four best teams at the end of Startup Weekend. Prizes include a chance to participate in the next season of Angel's Gate (A reality television show to be broadcasted on Channel 5), incubation spaces at [email protected] or Garage NUS, as well as a free membership to the Founder Institute.
As Startup Weekend Singapore 2012 aims to give as much exposure to students in Singapore, the organisers are ensuring that there is an even mix of students and industry professionals.  This will allow students to be exposed to an environment of collaboration with professionals, before entering the working world.
"One of the things that made my experiences in the Silicon Valley so much greater was the fact that I was forced to go out of my structured academic curriculum and be immersed in a real world work environment on a daily basis. This taught me to think critically about how to approach my studies in order to better prepare myself for my time after graduation, and we want to bring this element into this edition of Startup Weekend," said Ritesh Angural, one of the organisers and an NOC Alumni.
Tickets for the event are $85 for regular price and $45 for students. There is an early bird discount available till 17th of February at $65. Tickets are now on sale at: