Spent a couple hours at thus garage in District 5. They were installing various mods to large bikes including exhausts and passenger bars. I was there to attach a mud guard.
Two large bikes were installing fender eliminator kits. These days guys want to hide their license plates from the police and cameras. Got to see a new 150cc Suzuki naked bike as well.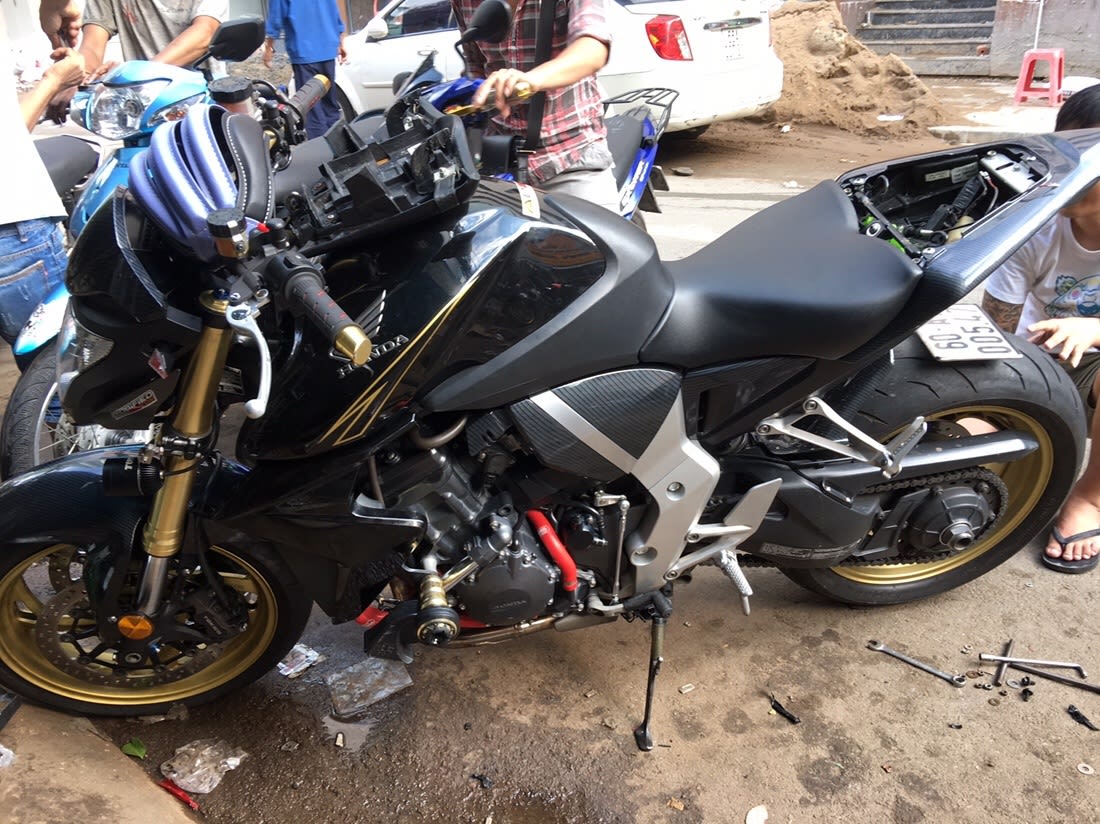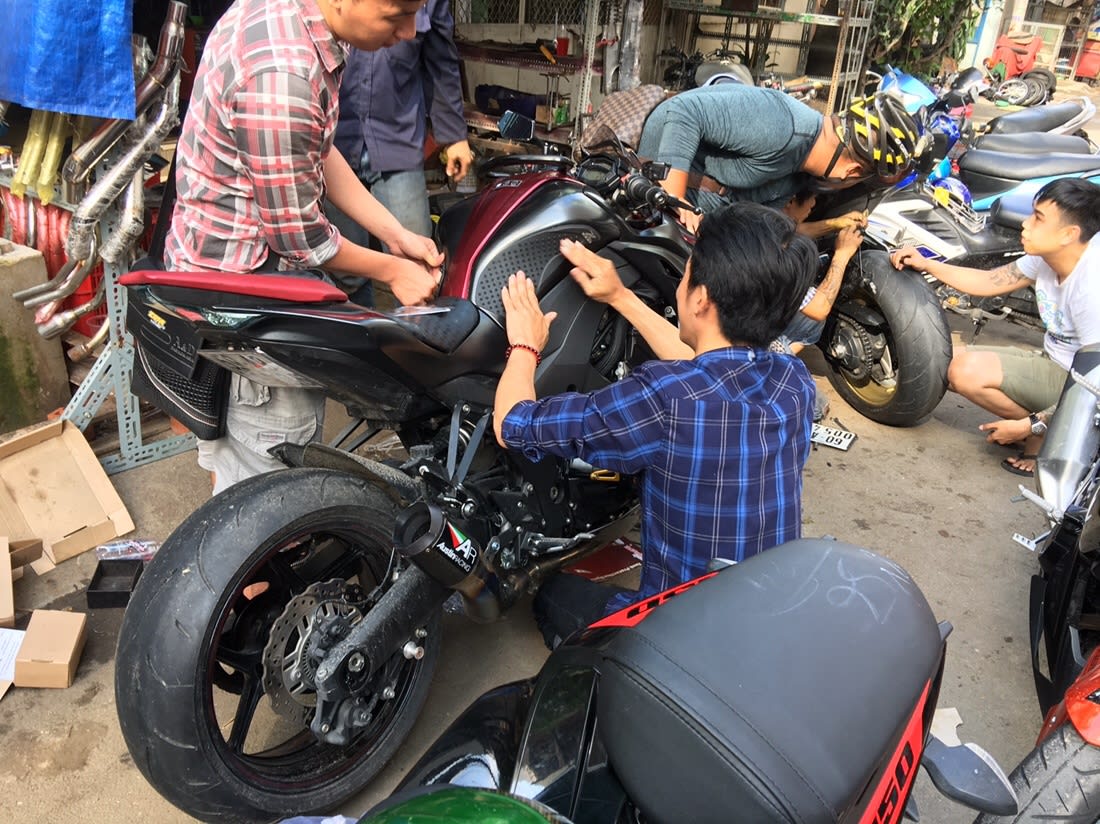 This guy below showed off his Austin racing exhaust on his Kawasaki Z900.
https://saigonnezumi.com/wp-content/uploads/2017/12/img_6823.mov
Overall, I ended up taking off the mud flap so it was a wasted day for me. Enjoyed seeing the bikes.