A couple times a week I like to get some banh mi from a street vendor near H1 on Hoang Dieu Street in District 4. Since this is my first morning back from the US, I really wanted a banh mi.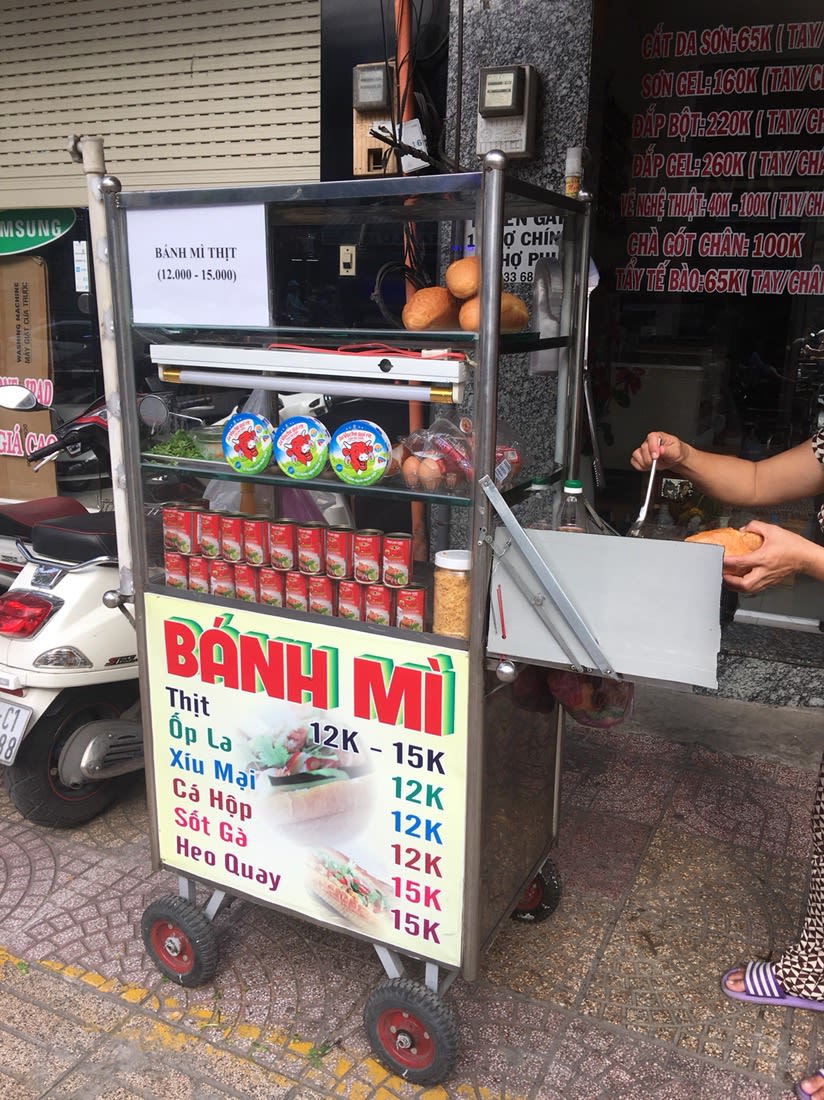 I hoped over about one hour ago. The vendor asked me why it took so long for me to come back so I told her I was in the US. She then made me two two-eggs banh mi with the works minus the chili. About 5 minutes she was done and I handed her 36000 VND. About $1.40 USD.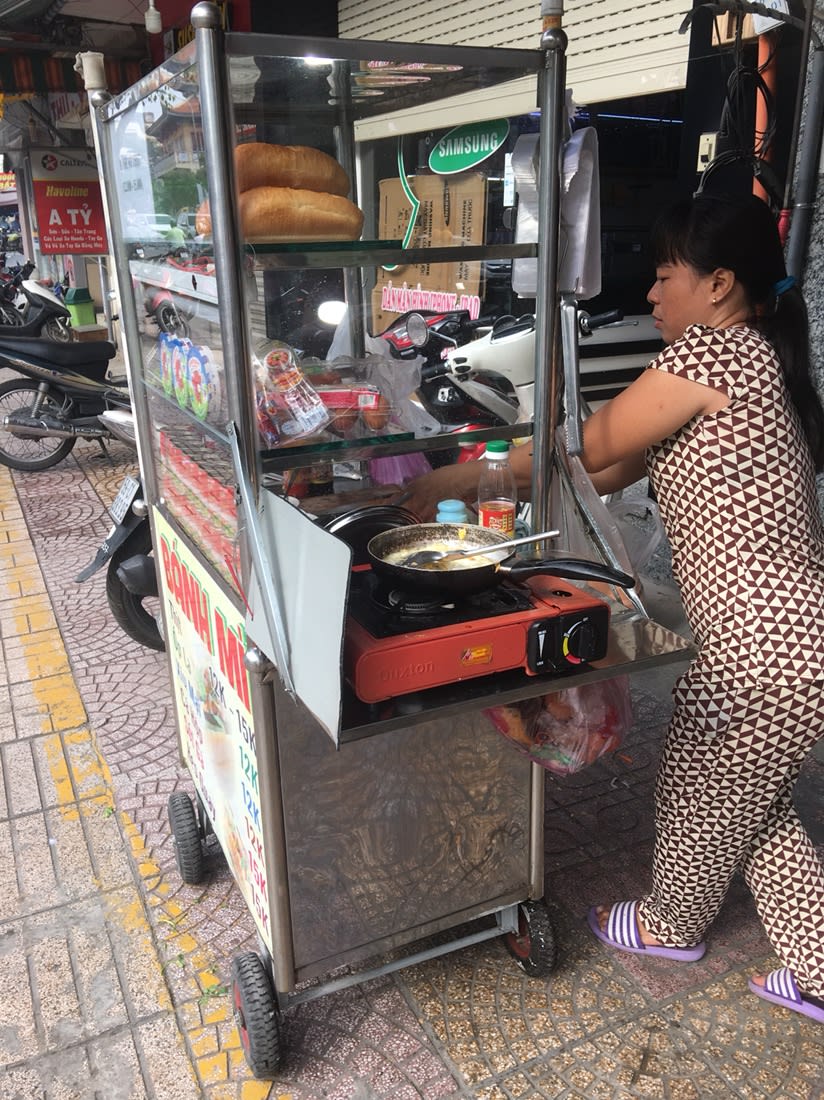 I took it home and ate my banh mi with some hot green tea. Delicious.