Last Saturday night, an American friend and I met at Zoom Cafe.  It was actually a boring night in the Pham Ngu Lao area until we both noticed a Vietnamese girl walking towards Tran Hung Dao followed by two policemen on a motorbike.  It was strange but it even got stranger.As we were watching, another Vietnamese guy comes up to here and then slaps here right in front of the two policemen.  With all the traffic, everybody where we are heard the slap.  Even stranger, the police did absolutely nothing.  A girl just got assaulted right in front of them and they did nothing.  We suspect she may have done something and the police did follow here back to the bar where we assumed she worked at.  I heard that the guy that slapped her may have been with the local mafia, who knows.
This is the Pham Ngu Lao Backpacker Area for you.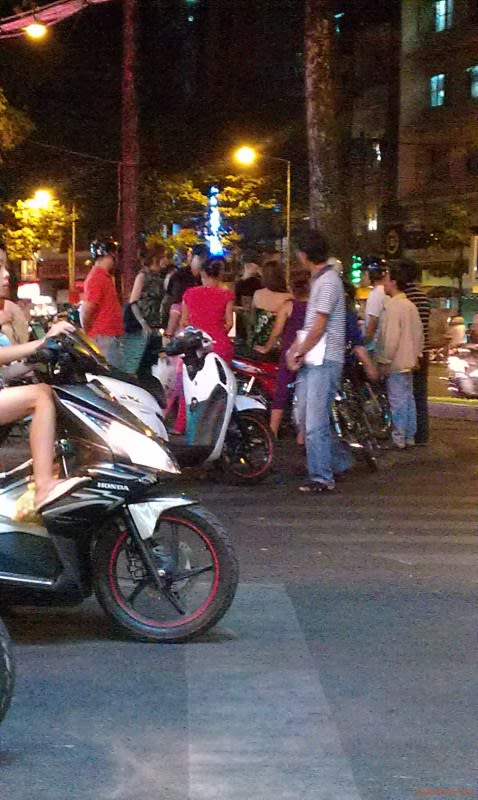 (The guy in the black cap and black shirt slapped the girl, the red motorbike belong to the policemen?