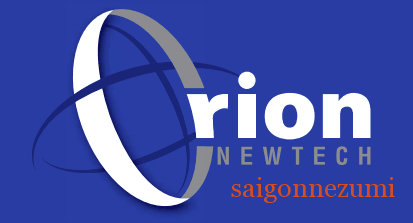 Edit:
March, 14, 2014
Dinh Nguyen is still illegally operating OrionNewTech in Vietnam and has made no efforts to pay the money he owes me.
—
It seems that the theme of the last couple of weeks are Expats and Vietnamese websites copying content and ideas from other websites.  My blog gets copied alot, I am used to that but when I found a website of my old company, that I shutdown, online, that surprised me.
There it was, Orion NewTech, old domain, http://www.orionnewtech.com, new domain of the fraudulent site is now http://orionnt.com.  In April, 2011, I proposed adding these components to Orion Newtech:
Orion NewTech (new site for Vietnam and US)
Orion GreenTech (Orion's renewable energy division)
Orion WiFi (Orion's wireless division)
Protekus (Orion's security division)
As you can see from the fraudulent site, three of the four components were added to the site.  I created the names Orion NewTech, Orion GreenTech (still own the domain), OrionWiFi (still own the domain though he changed it to Orion Wireless) and Protekus (still own the domain).  I even hosted two of the websites on my server.  Until my  business owner pays back money he owes me, I claim ownership to the names Orion NewTech, Orion GreenTech and OrionWiFi (Wireless), and the logos.
In short, the "legal" Vietnamese owner of the company, and main investor, walked away from Orion NewTech last year.  Another staff left later.  I left last September after my business partner, Dinh (Dean) Nguyen (from Wimax Communications in Vietnam) failed to pay back the money he owes me.  I still own the intellectual property to Orion NewTech.
Currently the fraudulent Orion NewTech is not a legal company though my former business partner operates under that name.  Any entities dealing business with this company may face legal action.
If any companies or individuals have any concerns, please Contact Me and I will get back with you.