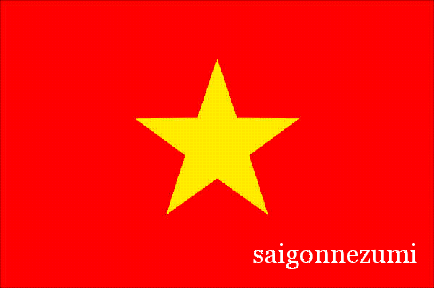 Edit 1:  I received my criminal background report on September 26, 2013, or roughly 6 weeks after I applied for it.  I came back after three weeks and was told to return 3 weeks later.  I did hear of two Expats that got their criminal background report in less then 6 weeks.  One got it in 2 weeks last summer, another in 4 weeks.  He applied after me.  Neither paid any coffee money.  I think since I lived in Vietnam for over 9 years, it took longer to check my background.
For those of you looking for an updated version of how to obtain a criminal background check in Vietnam, I got it for you.  Today I finally submitted, after several tries, all of the "required" documents to the Ministry of Justice here in Saigon.  As is common in Vietnam, do not be surprised if you have to visit the Ministry of Justice on more then one occasion to get your documents and application right.
The Ministry of Justice provides a website to "assist" you but be forewarned, if you follow it word-by-word, you will be visiting them more then once.  The website is at this URL:
http://www.moj.gov.vn/tthc/TTHCEn/Lists/AdministrativeProcedures/View_Detail.aspx?IdTTHC=1
Just follow these steps to get your criminal background check in Vietnam.
Gather your documents
You are going to need to have ALL of the below documents to process your criminal background check.  I do not care what your "Agent" or lawyer says, the Ministry of Justice will send you away for not having these documents in your possession.
Original Passport
Two (2) Certified copies of your Passport (picture page AND "Date of Entry" stamp into Vietnam must be photocopied, others may need the visa copied if they do not have a temporary/permanent resident card)
Original Temporary/Permanent Resident Card (If applicable)
Two (2) Certified copies of your Temporary/Permanent Resident (front AND back sides  must be photocopied)
Original Police Report from your local Ward Police stating you have lived in your residence for a period of time (Just current address should apply) – Note they may ask you why so please state the reason for them to write the letter, ie for work permit or criminal background check for another country
Two (2) Certified copies of the police report
Two filled out applications (can be obtained from http://www.moj.gov.vn/tthc/TTHCEn/Lists/AdministrativeProcedures/View_Detail.aspx?IdTTHC=1)
If you cannot get a police report from your local ward, you can get a copy of your landlord's house book which should have your name registered.  Make sure the stay is longer then 6 months.  Be sure to certify those copies as well.
Make Three (3) copies of everything.  Two will be certified, one will be kept by the notary public.
Fill out your application form.  I think it is best to have somebody Vietnamese fill it in so they can use the Vietnamese letters.  Make sure to fill out two copies.
Certify your documents
After you have obtained the above documents, you will now need to go the Notary Public's office in District 1 located at this address: 47 Le Duan Street (District 1).  The guards will point you the way to the Notary Public (Room 101 if I remember right).  Enter the room, take a number (press certification) and then wait for your number to be called.  It will take up to 30 minutes for them to call your number.
Once they call you, give them your copies and show them the original documents.  They will return your original documents to you.  You will then sit and wait for them to stamp it.  It can take up to 15 minutes.  Do not worry, they will find you when they are done.  The staff at this office are very helpful.
When they call you, they will give you two certified copies of your documents (they will keep one set).  Pay them 2000 VND for each copy.  Should be about 12,000 VND total if you did the above.
Submit Documents to Ministry of Justice
Now the hard part, well not really hard if you got your documents prepared ahead of time.  Head to the Ministry of Justice at 141-143 Pasteur Street in District 1.  Enter the building, show the application form to the front desk and they will give you a number.
If you are lucky, you just have to give to sets of applications and documents to the counter.  They will check the originals and hand them back.  If everything is okay, they will send you to the Cashier where you will pay 200,000 VND.  She will also give you a receipt telling you which date you will need to pick up the criminal background card.  I will have to wait for 15 working days or three weeks.
If you are not lucky, they will tell you exactly what form you need.  Do not argue, just get the forms mentioned above and have them certified.
In theory, you can get this down in one day.  Start in the morning to get your police report.  They will just have you fill in a one page form.  They will sign and stamp it.  Once this is done, the rest will take about 1-2 hours to complete.
Should you use a Service Agent?
My total cost for the entire process was around 222,o0o VND or about $11 USD.  One legal service asked for $750 USD to process it, another wanted $650 USD.  In all honesty, I would have paid up to 1.5 million VND to have this done but the vultures were greedy so I did it myself.  If you do it yourself, make sure your smart phone has a Kindle reader or an interesting game to kill the waiting period at the Notary office.
I will give an update in 3 weeks to see if I get my criminal background check back.
If you have questions, you can contact me.