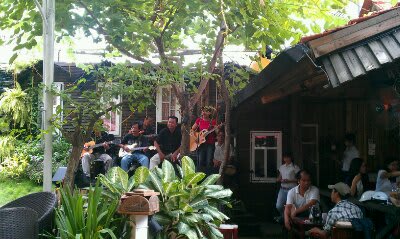 Well, here is a very popular coffee shop I know most Expats do not know about.  Co Noi Cafe offers live music during the day on selected days. On Sunday, the band plays American popular hits and classics from 9 am until noon. 
Co Noi is a very relaxing environment worth a visit, or two. Definitely one of the best coffee shops in Saigon.
Prices are similar to other cafes in the Phu Nhuan District.
Co Noi Cafe is located on 92-94 Phung Van Cung in Phu Nhuan.