I was around Ben Thanh Market on Monday to exchange some USD to Vietnamese Dong. The whole area has changed. I really miss the feel the Pre-2013 Saigon I remember before leaving for Kazakhstan.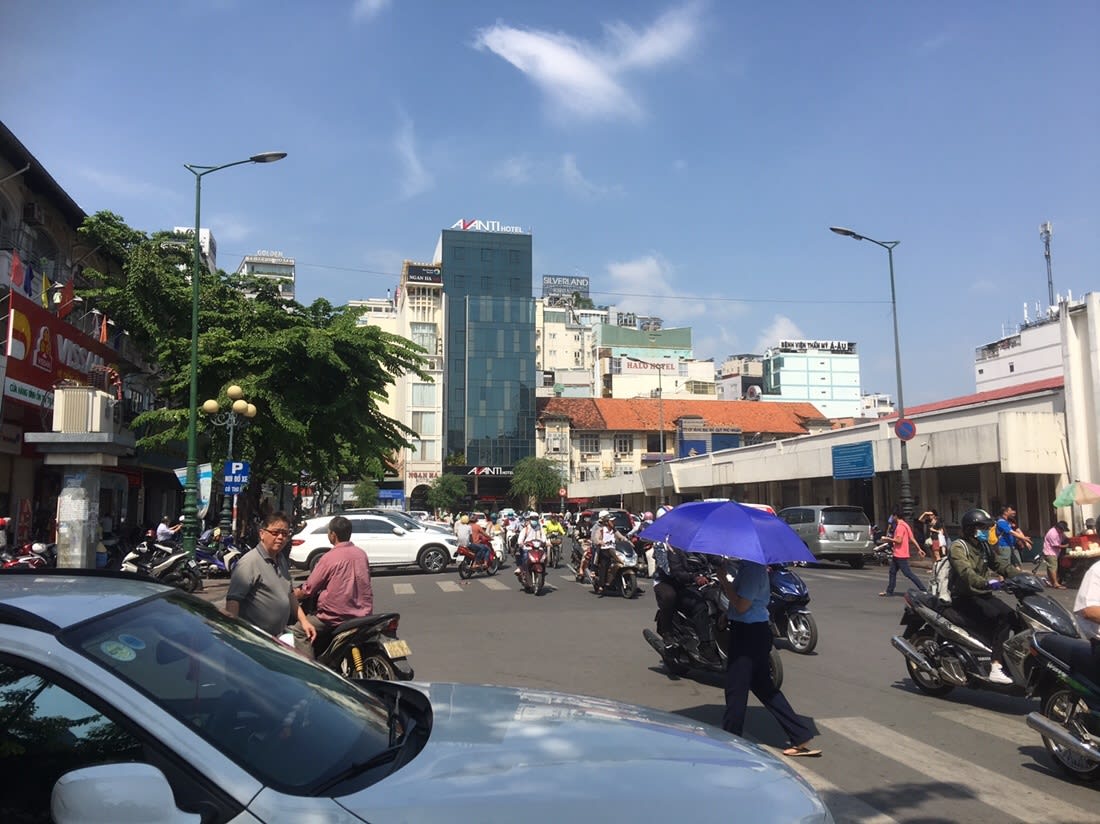 Ben Thanh Market is still busy as usual with traffic.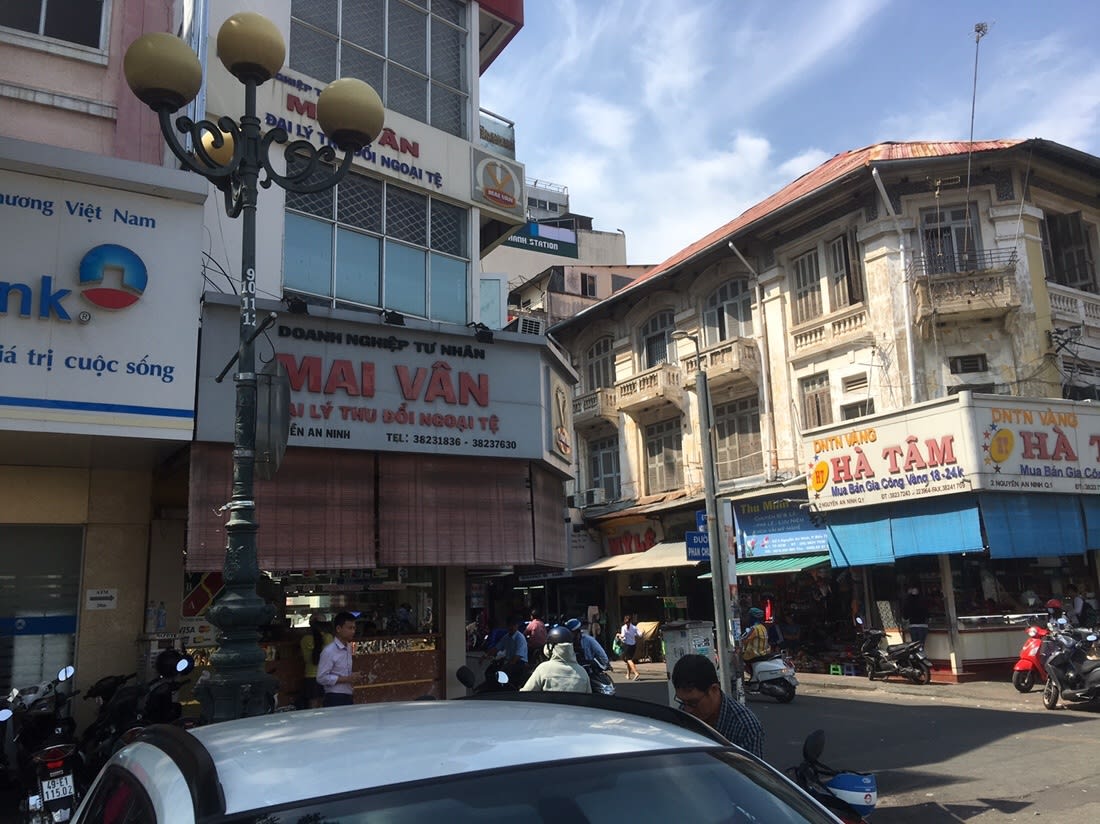 Mai Van is one of the two popular money exchanges in Saigon. Those with Chinese RMB will love their rates to USD.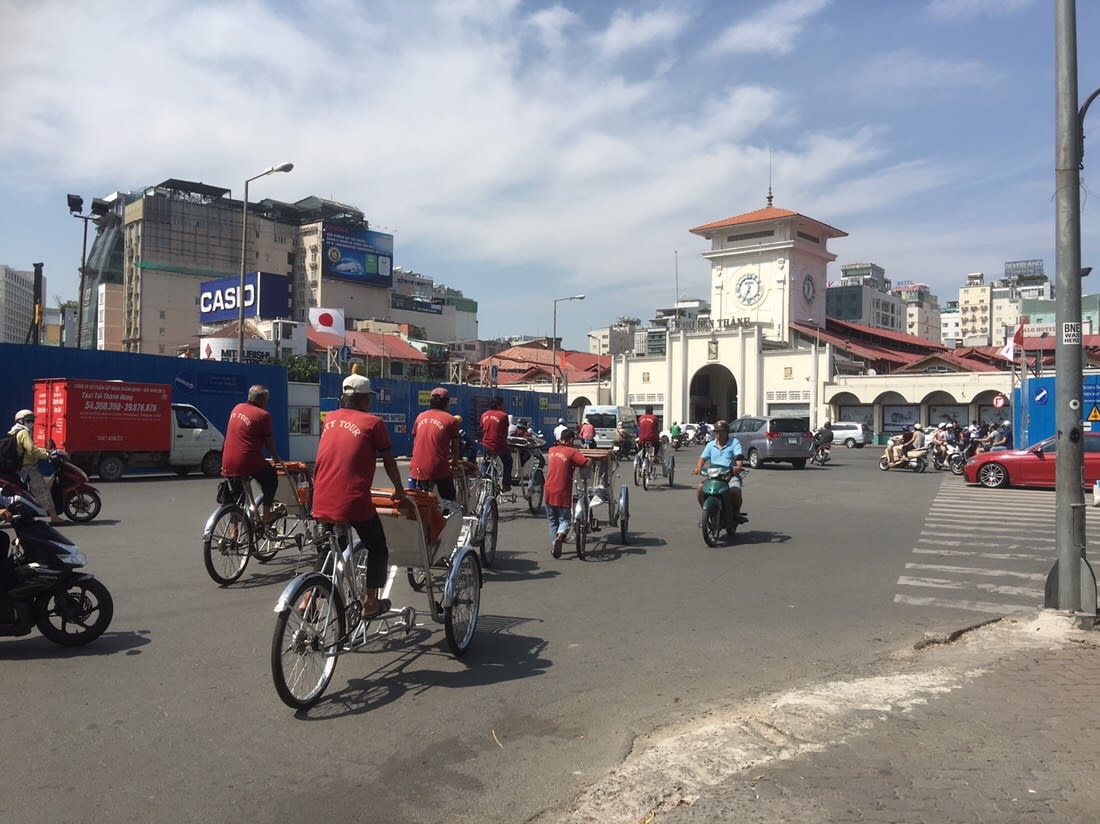 Got a good shot of cyclos riding towards the front of Ben Thanh Market. This used to be a roundabout.