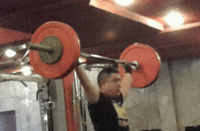 I have been a bit silent on this blog for over a month.  I had a bit of technical issues with my blog after I added it to a CDN.  Today I finally removed my blog from the CDN and let it run as is so I could blog more often again.
Winter is coming to an end here in Almaty.  We are expected to have one more snow fall tonight and through tomorrow and then there will be a gradual heat up.  The cold has not bothered me as I thought it would but still, I prefer the heat.
During the last month, I was helping out as an organizer for the Model UN at the Miras International School. I was more busy then I thought I would be.  Last weekend the 3 day conference finally concluded.  During the conference, I supervised the Press Corps for the school.  My students made some great videos.  Below is my favorite:

Be sure to visit the website, http://mirasmun.tk, to see the other videos as well.
With the MUN finally being over, I can now focus on my weightlifting training again.  I am getting some good gains again.  Tomorrow I hope to set at least 2 more personal records for myself.  Back in January, I took this video of me deadlifting.  I plan to focus more on deadlifts the next couple months since I will need them to help increase my cleans.
Of course you can keep track of my weightlifting blog at IronDevilDog.com.
I do plan to keep this blog updated more frequently again.  I have a scheduled trip back to Saigon again as well so stay tuned.
And yes, I do plan to change the theme of this blog again in the next month. 🙂