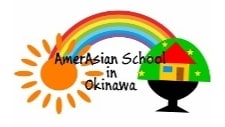 Are you interested in working as a teacher with Japanese Amerasians in Okinawa, Japan?  The AmerAsian School in Okinawa is currently seeking a certified American teacher for the upcoming 2012-2013 school year.  More information after the link:
AmerAsian School in Okinawa Employment Opportunity
Location:
Ginowan City, Okinawa, Japan
Place of Work:
NPO AmerAsian School in Okinawa
Job Description:
Elementary Teacher
Planning and teaching all subjects excluding Japanese
Working Hours: 8:00 – 16:00 Monday through Friday (Due to events, there may be work on Saturday)
Employment Period: Year contract starting from the last week of August, 2012 (For those that are interested may renew their contract)
Requirements:
College graduate and possess U.S. teaching credential.
Passionate and has a professional awareness towards education. In particular has a desire to teach children whose first language is not English.
NPO AmerAsian School in Okinawa is a private educational institution approved by the local Board of Education. The students register with local Japanese public schools and attend AASO. AASO report each student's attendance and academic record to their registered public schools. The school year begins and ends the same period as Japanese public schools; April to March. Holidays are selected among Japanese and American holidays.