Monday Update: Vaccination progress good in Saigon
My Update: Two Days after getting the first Sinopharm Vero Cell vaccine
First, I want to give an update of how I have been doing since I got my first jab of the Vero cell last Saturday. This morning my the area where I got the shot is still sore but feels much better.
I will be honest, yesterday and today I slept all the way to roughly 10:30 am. I slept well. I never had a fever which I confirmed by checking both of my heart rates and blood pressure. I did have a slight headache for the first two days but I do not have one today. The only side effect I noticed was yesterday. In the early evening I felt a bit sick and more tired than usual. I think that may have been a result of me doing about 30 minutes cardio (fast walking) in my room before. After resting for two hours, I felt normal.
My health should be back to normal tomorrow.
Status of vaccination efforts in Saigon
4.3 million people out of 7 million over the age of 18 in Ho Chi Minh City received one Covid vaccination shot already. 61.3% is good progress taken into consideration that three months ago, that number would have been zero.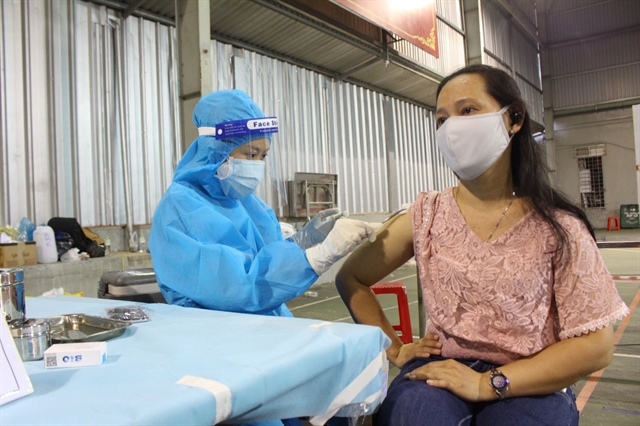 This is promising since the city will meet the 70% of 18 years old and over being vaccinated by the end of August. They may be able to meet this goal by the end of the week. Then roughly by Sept. 22nd, 70% of the city over 18 will be fully vaccinated. The vaccine could become fully effective for this group by early October.
More people in Saigon are also willing to take the Vero Cell vaccine, by Sinopharm, as well. Couple of my friends had decided to as well which is a relief. People should realize that you can get your second dose with Vero cell as early as 21 days.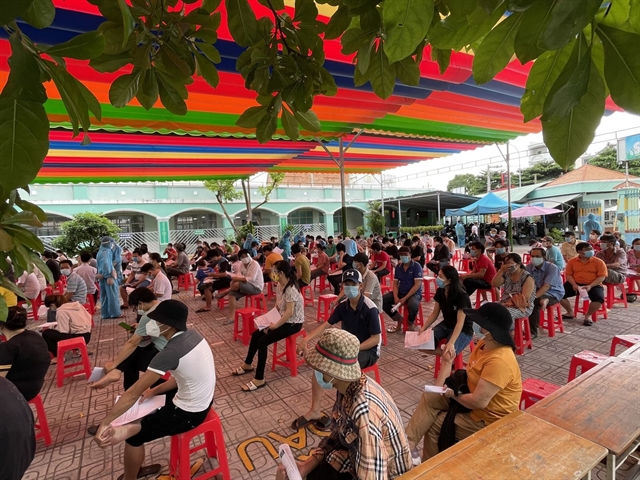 For those under 18, they could start getting vaccinating when they get back into schools. It will be easier to vaccinate this group compared to the rest of the city. Once they are fully vaccinated, Ho Chi Minh City, and Hanoi, can consider opening up for tourism again. Possibly as early as November.
Vietnam now requires vaccinated travelers, who test negative, to quarantine for 7 days. The 5K safety mandate, more below, should also be enforced with this group. Of course, travelers, and the rest of the country, will need to continue wearing masks until this pandemic ends.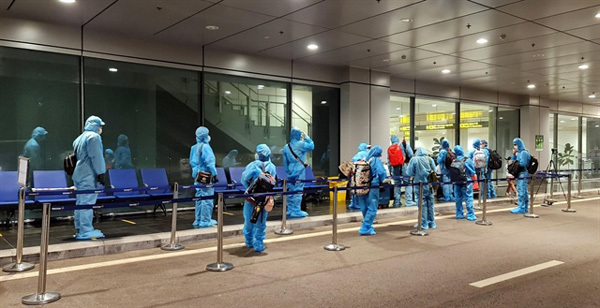 5K Safety promotion in Vietnam
There is a campaign to help promote Covid safety during the Covid-19 Pandemic here in Vietnam. It is called the "5K Safety" which in Vietnamese means:
"Khau trang" (face mask)
"Khu khuan" (disinfection)
"Khoang cach" (distance)
"Khong tu tap" (no gathering)
"Khai bao y te" (health declaration)
Below is a video to explain the 5K:
During the first few social distancing measures in HCMC, many people, including Expats, were not wearing face masks or observing social distancing rules. This forced the government to enact fines for those not wearing masks. For the most part, people are now wearing masks after they realized how serious the D varaint was in Vietnam.

Yesterday when I walked to Bach Hoa Xanh for my weekly grocery shopping. I was surprised at the amount of traffic on De Tham street including foot traffic. At Back Hoa Xanh, people were lined up on the Xs. Once you got inside, no social distancing efforts were being followed. This could be related to many people thinking they are safe after getting their first vaccination. More efforts are still needed to tell vaccinated people that they still must follow 5K until the entire country is vaccinated.
Cases over 4000 again in HCMC
Yesterday new Covid cases increased again. This was really disheartening after enduring over three months of social distancing. Last Friday people in Saigon were hopeful that the numbers would finally drop. They were dropping until Friday the 13th. This just means we got some more time before the curve if fully flattened.
One more month to go.
CNA's Misleading Video
Edit: 8/16/2021 @9:10 PM - CNA is looking at why some people in Singapore are using Sinovac's Vero Cell inactivated vaccine over the mRNA vaccines. People are actually paying for it. One thing to note, their chart providing the efficacy rate of Sinovac in comparison to Pfizer and Moderna is not correct. The 51% rate shown for the Vero cell is the effective rate against the D varient in Peru. The 95% for Pfizer and 94% for Moderna are the effective rates for the original coronavirus from Wuhan. From my last blog post, I mentioned that Pfizer had an effective rate of 39% against the D varient in Israel versus 72% with Moderna.
I warn you, there is a bit of anti-PRC (anti-China) tone in this video.
Also, each time a doctor interviewed was negative about Vero cell, a memory kept popping in my head. I remember back in the early 2000s a conversation I had with my doctor. He had given me a handful of samples since he did not want me to pay for the prescriptions. He then mentioned that doctors were more concerned about how much money a prescription would bring then whether if the drug was good for their patients.
It makes you wonder if the Vero cell competitors were giving financial incentives. In the end, it will be the final data that reviews which vaccine was more effective.
Be sure to read the comments after watching this video on YouTube.