Stay Where You Are (Saigon Lockdown)
The news last night was a bit depressing. There were 4425 new cases in Ho Chi Minh City alone with community cases outpacing lockdown cases. Another peak in the below curve may occur this weekend.
As a result, HCMC announced the "stay where you are" rules starting on Monday, August 23rd. With 1.2 million people on the street, a full lockdown was needed to stop the spread of the Delta variant. In short, you "cannot" leave your house for any reason. Everything will be closed. The military is supposed to prepare enough food for the whole city. We are not sure if we can even go to the markets for food during this week. We should know by Sunday.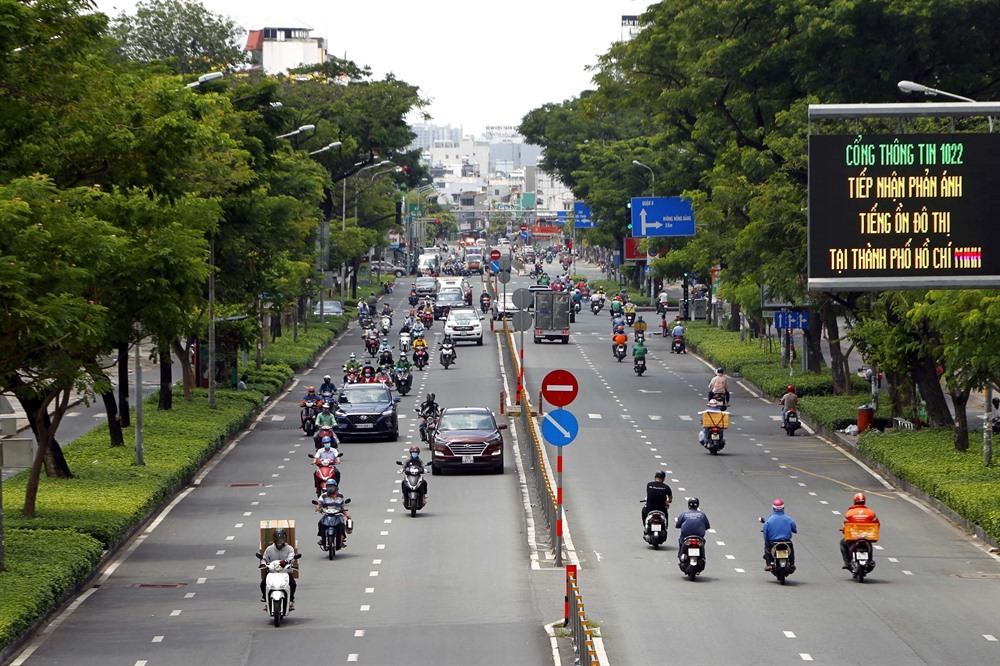 Traffic Everywhere
Due the "stay where you are" rules starting Monday, more people left their homes to stock on food supplies. I hate these days. Today I could not get into Bach Hoa Xanh since the line was too long. Family Mart had very few items in stock. I wish the government sometimes would announce the changes right when the curfew started at 6 PM. Then they can tell people that they can go out the next day with their passes/vounchers.

Below are some of the traffic in the Co Giang Ward area. It has been a long time since I seen traffic like this in the city. It is about 75% from normal still. You can compare with a previous video clip in this post.
In the above video, Co Bac is still blocked but I can walk down it if I want. They were just cutting down on traffic. At the end of the video clip, you will see the long line at Bach Hoa Xanh.
Co Bac in this video clip was busier than I remembered. I made it to Family Mart but looking inside, I realized there was nothing on the shelves. The staff were unboxing more items but I really did not want to spend another hour waiting.
So this was the first time I came back to the house empty handed. Tomorrow I will need to see if GrabMart had any vegetables that I needed. My Lazada order will be canceled. I am lucky, I still have about 10 days of meals left. I still will head out tomorrow to see if I can get more groceries and noodles.
What next?
Nobody really knows. I need to extend my current visa since it expired last Sunday. Unfortunately we are not allowed to go to immigration during the lockdown. My visa expires in 11/2022 but I still have to extend it every 3-6 months.
In roughly two weeks I can take my second Sinopharm vaccine. That will probably help lower my anxiety some.
I am still waiting on news whether my alleyway will be locked in for 2-3 weeks or not. That news should come tomorrow.
Gonna keep this post short. I will add some updates when there are new news. It is easier to do this than write a new post sometimes.
Stay safe.