Panic Buying (Saigon Lockdown Update)
Saturday was a panic shopping day. For me, Bach Hoa Xanh was closed when I went there but I heard they later reopened. I tried walking around but could only shop at Family Mart and later Circle K.
Blocked streets
I was going to visit US Mart but unfortunately I went down the wrong streets. Both of them were blocked. I found out later I can only get to Tran Hung Dao via De Tham. They block the streets to help curb the spread of the coronavirus.
Vietnamese Military to provide food during lockdown
The city says the military will provide food to those who need it. Nobody really knows how this will be handled. Some of my in the US asked me about this.
Shippers allowed in some districts
Luckily shippers in some districts will be allowed to ship food within districts. Hence I suspect I will not see the military in my area. I also suspect we will be allowed to shop with our passes. Eight districts will not be allowed to ship.
It is curious to see if the illegal deliveries will still occur in the other districts.
Green and Yellow Zones can go out once a week
Edit 7:20 PM: They just announced that those in the green and yellow zones can still go out to buy food once a week. I am curious to see how that will be enforced. There is a large list of allowable workers but overall, not really much difference for the average Saigonese.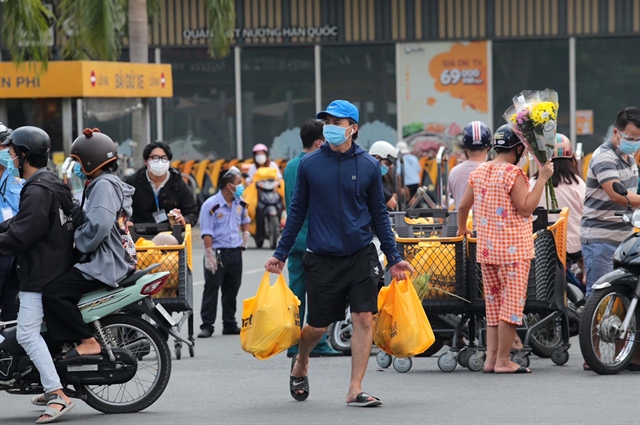 Covid Surge Explained

For those interested in the reasons for the surge, the below article does a decent job explaining.
I am curious to see the local new cases for Saigon today. Got 90 more minutes to wait.