Lockdown in HCMC to continue until Sept. 15
Today is full of news from Ho Chi Minh City in regards to the current pandemic and lockdown. One of the first things the population noticed was the absence of new cases posted in the morning from the following website:
I always looked at the new data at about 7 AM each morning. At 11:30 AM, Vietnam News posted the following on Facebook:
So now we will just get a daily total. Of course, this caused a bit of anxiety in the city. Were the morning numbers high and government officials freaked out or were the numbers low and officials wanted to wait to see the afternoon numbers. I will post this at about 7 PM today so that gives enough time to see. Gossip news says that doctors are reporting less new F0 cases so lets hope for this.
Social Distance Directive 16 continued to Sept. 15th
I saw this news in Vietnamese this morning. It was just published in English about 30 minutes ago. So we all know that we have to deal with this one more month. Cases should drop in Saigon, though, since the curve will flatten with, or without, intervention.
Vaccinations for Foreigners
The following article is proof Expats are being vaccinated but these tend to be the ones located in Expat enclaves in or near Thao Dien (District 2) and Phu My Hung (District 7). The Expats I talked to in other districts, including myself, have not received an appointment to get a vaccination. I applied over a week ago with the Ward and about 3 days ago with the offical government site.
My feeling is that I will have to schedule an appointment with one of the international hospitals and pay for my vaccine. I will update if that is not the case.
Edit: I was told I will get vaccinated tomorrow with Sinopharm.
Reasons why the Covid D variant spread so fast in Ho Chi Minh City
I decided to add a photo of what an alleyway looks like in Saigon. As you can see below, all the alleyways in Ho Chi Minh City are cramped and densely populated. This is the norm for the entire city. My alleyway is not typical since there are not many people here as in the past (before the pandemic). You do not see many people alleyway. Hence, no cases in my alleyway neighborhood. Knock on wood.
The areas, such as my area, that follow social distancing have few or no cases. The alleyways with many clusters normally are do not a lack of social distancing and not wearing masks. Hence, wear your mask!!!
New cases for August 13, 2021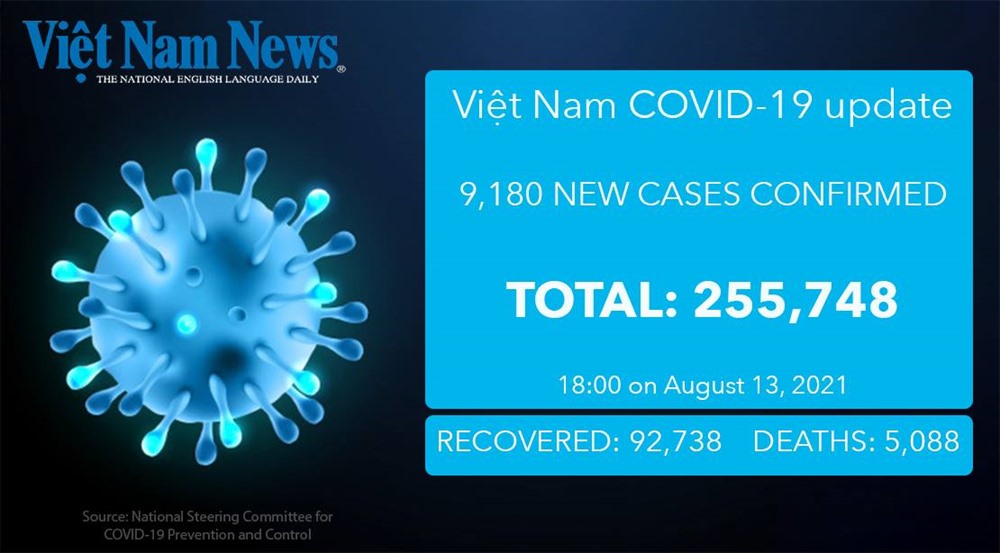 There were 3531 new cases in HCMC today. That is down from 341 cases yesterday. It is still following my favorite Attempted quarantine simulation below that I mentioned in my last post. Lets see if cases drop below 3000 the next couple of days. I want to be positive here. I say less than 2000 in 5-8 days.