Hosh Geldiniz!
Istanbul, Turkey
Early 2000s Istanbul.
I visited Istanbul three times in my life already. The first was after I completed my contract work with ACCELS in Kyrgyzstan. I stopped over in Istanbul for an overnight in December, 1999. It was a memorable trip since I forgot to close my window at night. I heard the loudest call to prayer in the morning.
I returned a second time in December, 2001. During this trip I also visited Antalya and Alanya. Students from Fatih University took me around the mosques in Istanbul before I flew south.
For my third and last trip to Istanbul, I did some volunteer work at the Turkish Foundation of Education Volunteer. This was an interesting time in Turkey since a year later, the AK Party would start to rule the country. At that time, I was attending Indiana University so I got to know, the now, President Erdogan's children.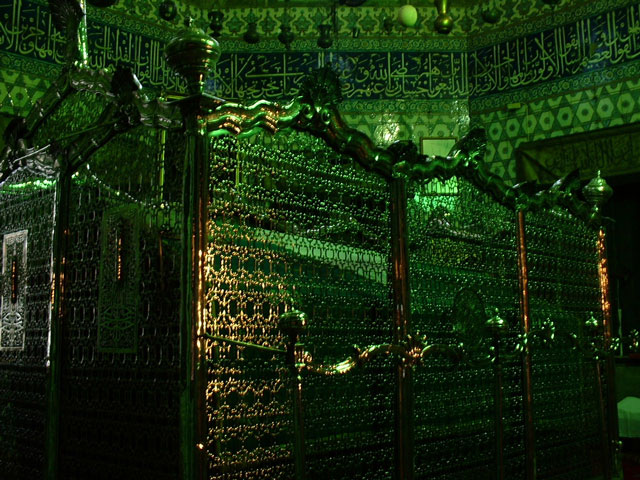 My friend had four of his female students take me around Istanbul. They were interesting because after we left the Fatih University campus, the car stopped and three of them put on their hijabs. They mentioned they were not happy that the current secular government forced them to uncover their heads on campuses. After we left campus, they took me to visit the Eyup Sultan Camii.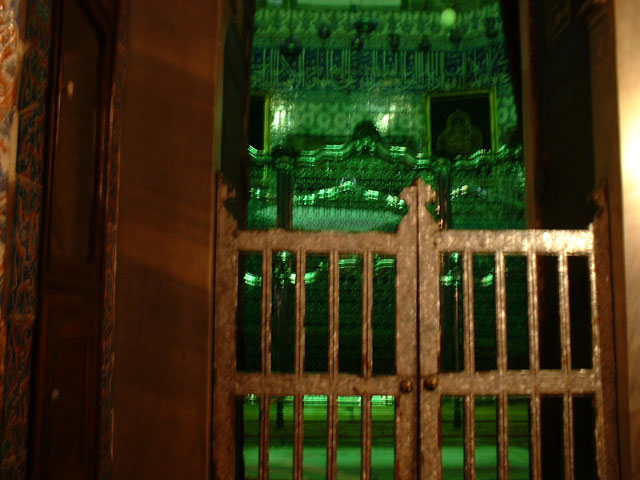 Eyup Sultan was one of the first Muslims to try to conquer Constantinople. He unfortunately failed and died outside the city. When the Ottomans finally conquered Constantinople, they later built a mosque for Eyup Sultan. The current mosque was rebuilt in 1800.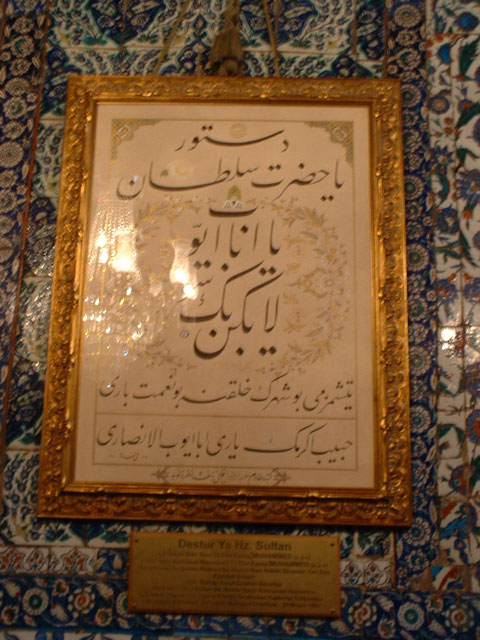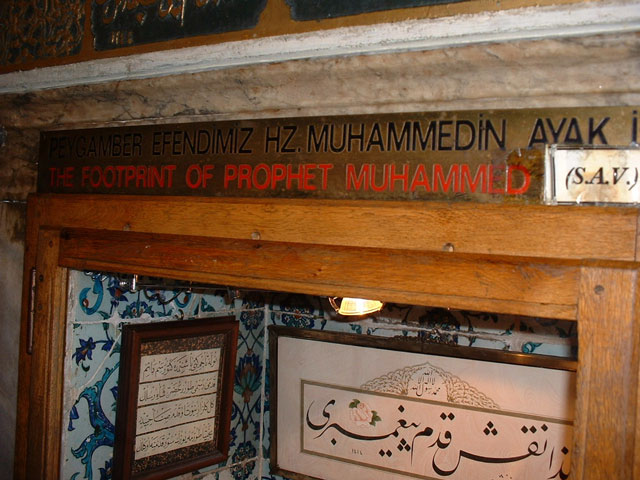 Eyup Sultan Camii is also famous for having the footprint of the Prophet Muhammed at the mosque.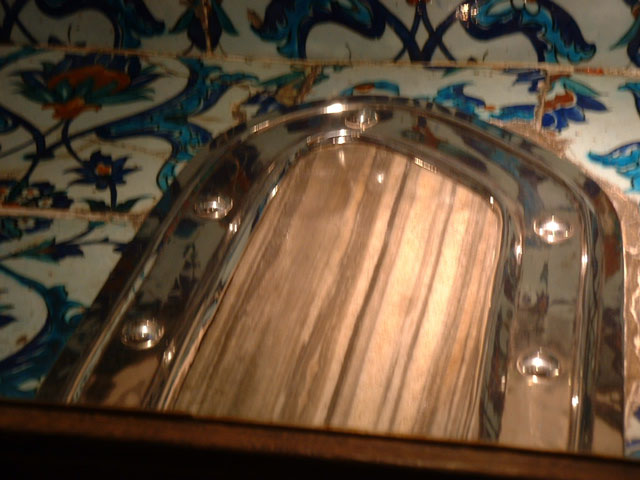 Prophet Muhammad's Footprint.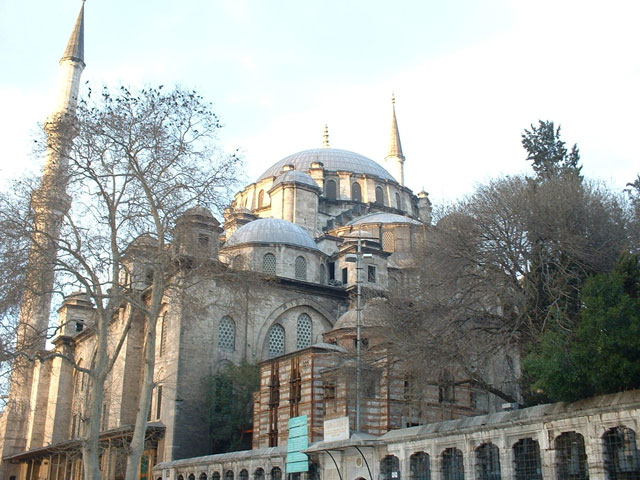 Later that week, I visited the Fatih Camii several times with my friend. It is my favorite mosque in Istanbul. I would pray there many times during the 2nd and 3rd visit.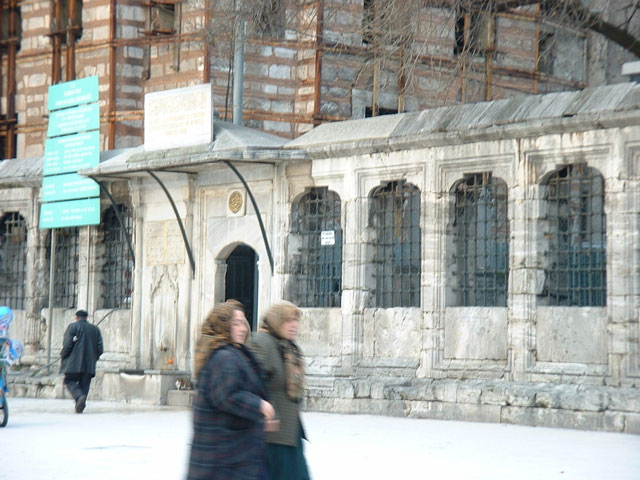 Outside of the Fatih Camii.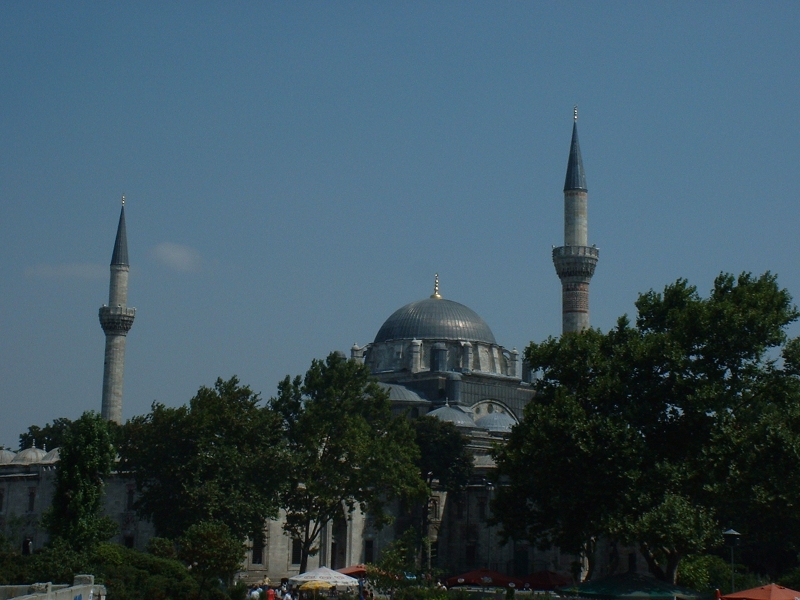 By the summer of 2002, I got to visit many more mosques on my own. This is the Beyezit Camii. Many students would pray here since it was near a major university.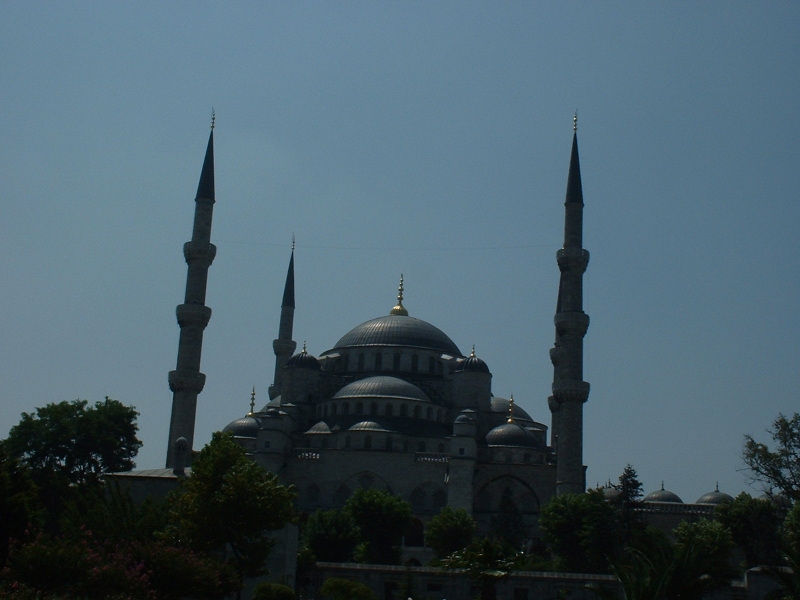 The Blue Mosque is also another favorite of mine.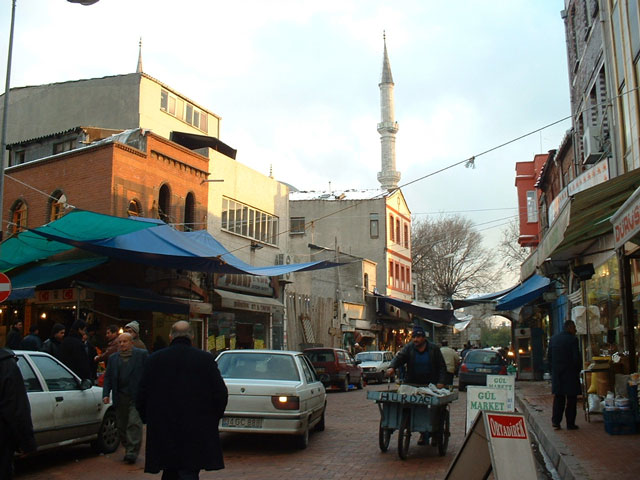 In July, 2002, I saw this view of the minaret from the Fatih Camii many times as I was walkig from TEGV's Charshamba Education Park.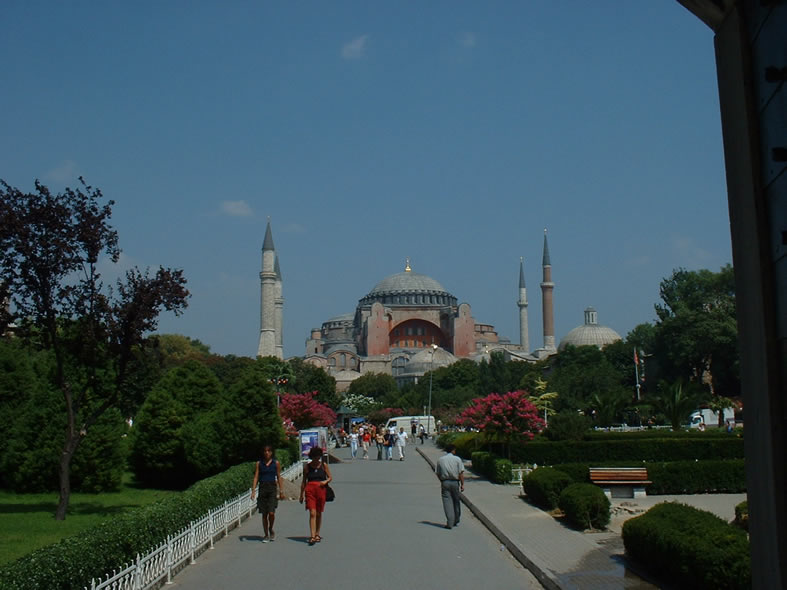 Ayasofiya was not a mosque in 2002 but is now. I want to pray at the Ayasofiya in the future.
More to come
More pictures are coming after I locate them.