Getting Groceries during a Military Lockdown
Bach Hoa Xanh is nearby, about 5 minutes walk on De Tham street. Since we are still in a military lockdown, we can only order groceries online. We could also ask the Ward volunteers to help get us food but that takes about 4 days to process. I had enough food for two weeks but last Sunday I decided to try to order some groceries from Bach Hoa Xanh. Just in case the military lockdown is extended to Sept 15th like the rumor mill is suggesting.
For my Ward, there is a Zalo Group with details on how to order from the local Bach Hoa Xanh. I got the below link from the Zalo Group page: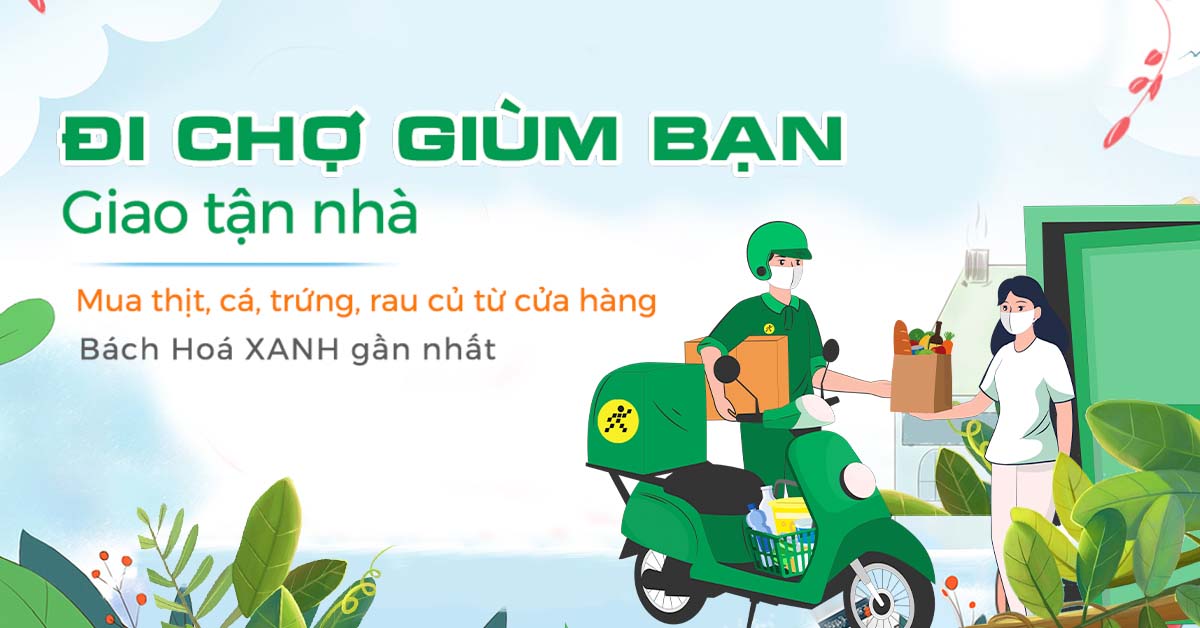 Unfortunately, they can only process 100 orders per day. During last week, they were getting 400 orders! Their system just cannot handle the amount of orders. Hence, most people kept seeing the below message on their browsers:
On the Zalo Group, there were messages of people addressing their frustrations.  They could not get any orders out. Seems many were not successful.
Luckily I had a friend who told me the times to increase my chance of getting orders in. He suggested to start at about 10 AM and try on the hour until 4 PM. Sadly, this did not work for me on Sunday or Monday. What I did not do was pay attention to the Zalo Group updates by Bach Hoa Xanh. They specifically mentioned when they were no longer accepting orders. They had exceeded 100 orders easily by 10 AM on both days.
I did get in Tuesday morning...
---
How I got an order in
My friend told me to just wake up early and place an order at 7 AM. This is what I decided to do. My alarm was set for 6:40 AM, Tuesday morning.
Luckily I did not need the alarm. I already already woke up. I got out of bed, got grocery list ready, and then waited until 7 AM hit.
At 7 AM the site was not open yet. I kept getting the same above screen stating. Hence I decided to routinely hit refresh on my browser.
At 7:05 AM, I finally saw the marketplace so I hurriedly searched for the items I needed. Since I had saved these items in Word, I just cut and pasted in the search form. I then entered my cart, filled in all my information and hit submit order.
The order was not processed. I got the same screen above that told me to submit an order at 11 AM. I was not deterred, my friend suggested I keep trying at the top of the hour. I decided to hit refresh every 3-5 minutes.
At the same time I was monitoring the Zalo Group. There the same frustration by people trying to order. How can all 100 orders be filled in under 10 minutes. One man tried ordering for 4 days in a row without any luck. Another complained they were running out of food.
I just waited and after 35 minutes, my cart returned. I hit submit order and got the following message on my browser:
Following the online acknowledgement, I got a SMS about my order. As I was reading the SMS, Bach Hoa Xanh announced on Zalo that they were accepting all orders in the morning. They accepted them until 10 AM and mentioned they will deliver our items the next day.
---
At 11 AM, I received a call from Bach Hoa Xanh. The girl, in English, told me that they had to substitute some items. I said that was okay. They also could not send some items since they were out of stock.
One hour later, the delivery guy brought it to my house. I accidentally ordered too much so I had three large bags. Roughly 3-4 weeks of potatoes when I just needed 2 weeks worth.  I checked my order, they could not send me tofu or sliced white bread. The total bill was 716,500 VND which is fits my 350K/week average for groceries.
Overall, not as big a pain as I thought. I think I will order again late next week.
Kudos to Bach Hoa Xanh!!!